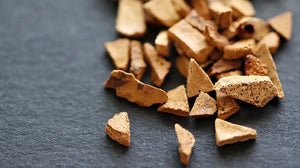 Our Prebiotica Chicory Root Inulin is a dietary fiber used in Plant based frozen dessert products, as a fiber to create texture and body in plant-based desserts. It also has about 10% of the sweetness of sugar. Inulin is soluble in hot water and is used as a replacement for MALTODEXTRIN 10 DE. It is Kosher certified.
INGREDIENT DECLARATION
Inulin from Chicory Root
USAGE
Whatever sugar is used in the preparation of your product, the addition of Inulin is the same.